À propos de nous
We are a group of historical enthusiasts who enjoy portraying soldiers in a French regiment that fought in America's Revolutionary War. Le Régiment Bourbonnais is dedicated to accurately portraying the French Army of Rochambeau. We are always looking for new Recrues (recruits) to join in the fight. Our uniform is made to the 1779 regulations, and our drill to the Ordonnance Du Roi" of 1776.

As a member of le Régiment Bourbonnais, you can enjoy reliving these historical events and visiting interesting historic locations. Those joining will find themselves among a group of friends who have fun while authentically recreating a period of America's history. Our primary focus is on portraying an 18th-century military force in a foreign country. We portray a Fusilier company with Tambours and Musique. We welcome men and women into our ranks and accept families as civilian followers of the army.

Le Régiment Bourbonnais is a Domestic Non-Profit Corporation in the State of Rhode Island and an IRS recognized 501(c)3 public charity. Its members live across eastern Massachusetts, Rhode Island, and southern New Hampshire.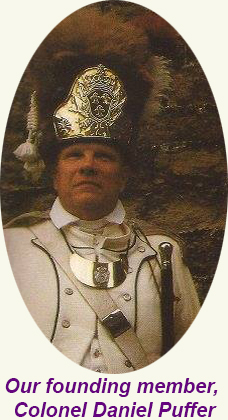 The recreated Régiment Bourbonnais was formed in 1979 in preparation for the Bicentennial re-enactment of the Siege of Yorktown. It joined four other recreated units in a motor-march from Rhode Island to Yorktown, VA to participate in the re-enactment.

In 1983 it was one of the units present in Paris for the ceremonies marking the bicentennial of the Treaty of Paris which ended the Revolutionary War and recognized American independence. In July of 1984 it was at Annapolis Md., where Congress accepted the peace treaty in January 1784.

In July 1986, the regiment was present at the rededication of the Statue of Liberty, and later that month returned to Virginia for a week of military demonstrations at Yorktown, Williamsburg and Mount Vernon Virginia.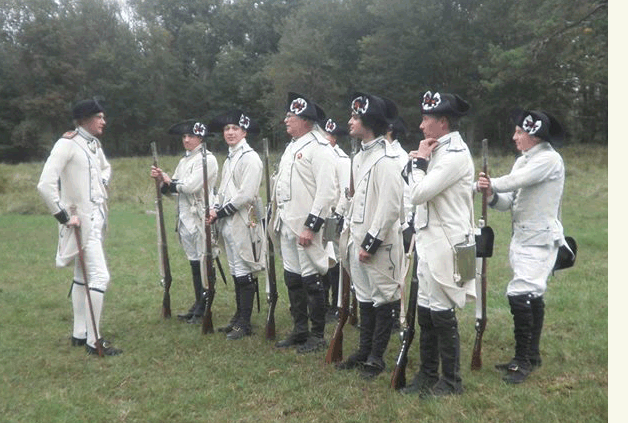 In August 1987, le Régiment Bourbonnais traveled to Great Britain with other recreated American, British and French units under sponsorship of "English Heritage" to present battle re-enactments at Dover Castle, Audley End and Tilbury Fort. In the summer of 1988 the regiment toured the Maritime Providences of Canada.

In October 1989, we returned to Yorktown, VA to join in the dedication of a French war memorial. Present were units of modern American and French armies, the French ambassador, and delegations of French veterans.

In October 2006, we once again returned to Yorktown, VA to take part in the 225th anniversary of the Siege of Yorktown.

For more information, please email Ian Graves, Colonel en second.